The Turks love their red lentils, using it mainly in recipes such as vegan köftesi (meatballs) and soup. Most Turkish recipes for red lentil soup, kırmızı mercimek çorbası, call for it to be pureed into a smooth consistency before serving, and topped with a drizzle of spiced olive oil or butter. One lazy day, I made the recipe without either of those steps, and the soup was still so good that I tend to do it this way for a lighter meal with less cleanup. (Don't worry, a more traditional Turkish soup recipe is forthcoming if you would like a heartier version.)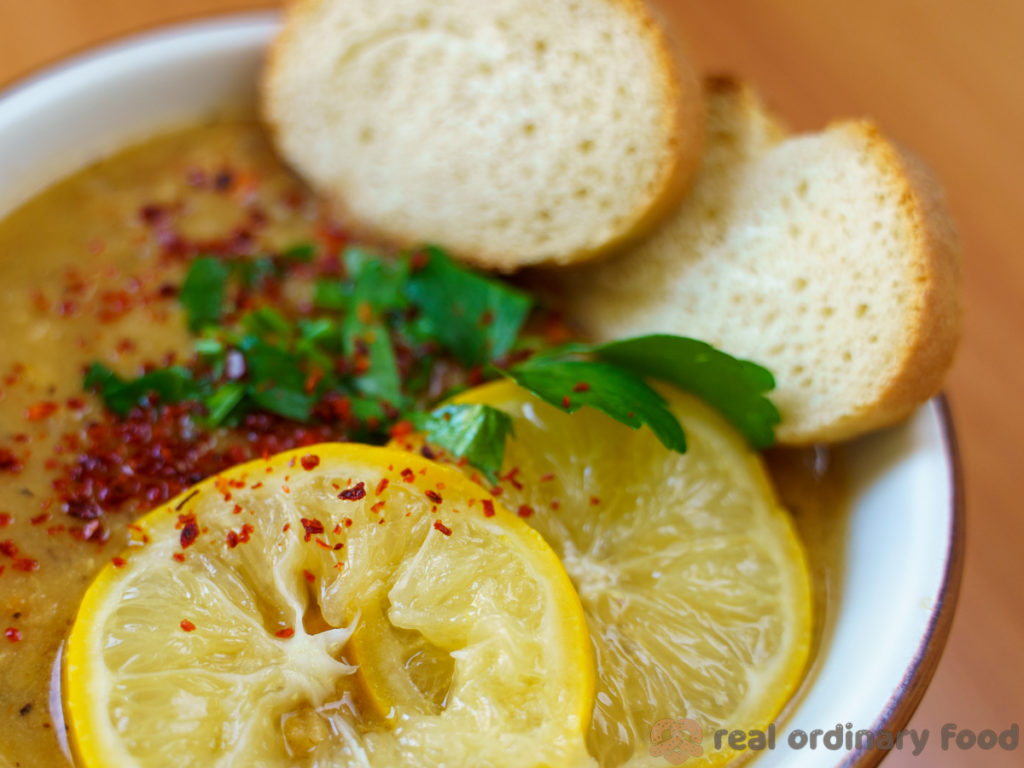 Where to Find Turkish Spices and Substitutes
I get my cumin, Aleppo pepper*, dried mint, and urfa biber all from the Silk Road Spice Merchant. Their spices are really fresh and they also offer free shipping within Canada (and the US I believe) with an order minimum. You are also likely to find the first three spices at a well-stocked supermarket, although I haven't yet seen urfa biber for sale anywhere in my usual grocery stores.
*Aleppo pepper is interchangeable with pul biber, which is its Turkish name. Syrian Aleppo chili is no longer so common these days as the country continues to recover from the Syrian Civil War, but Turkish growers also produce this pepper, so you should still be able to source it, at the very least from online stores like Silk Road Spices or Penzey's if not in your local stores. If you don't have Aleppo pepper available, no worries, just leave it out. To add a bit of spice, you can sprinkle in some red pepper flakes instead.
Step-by-Step Process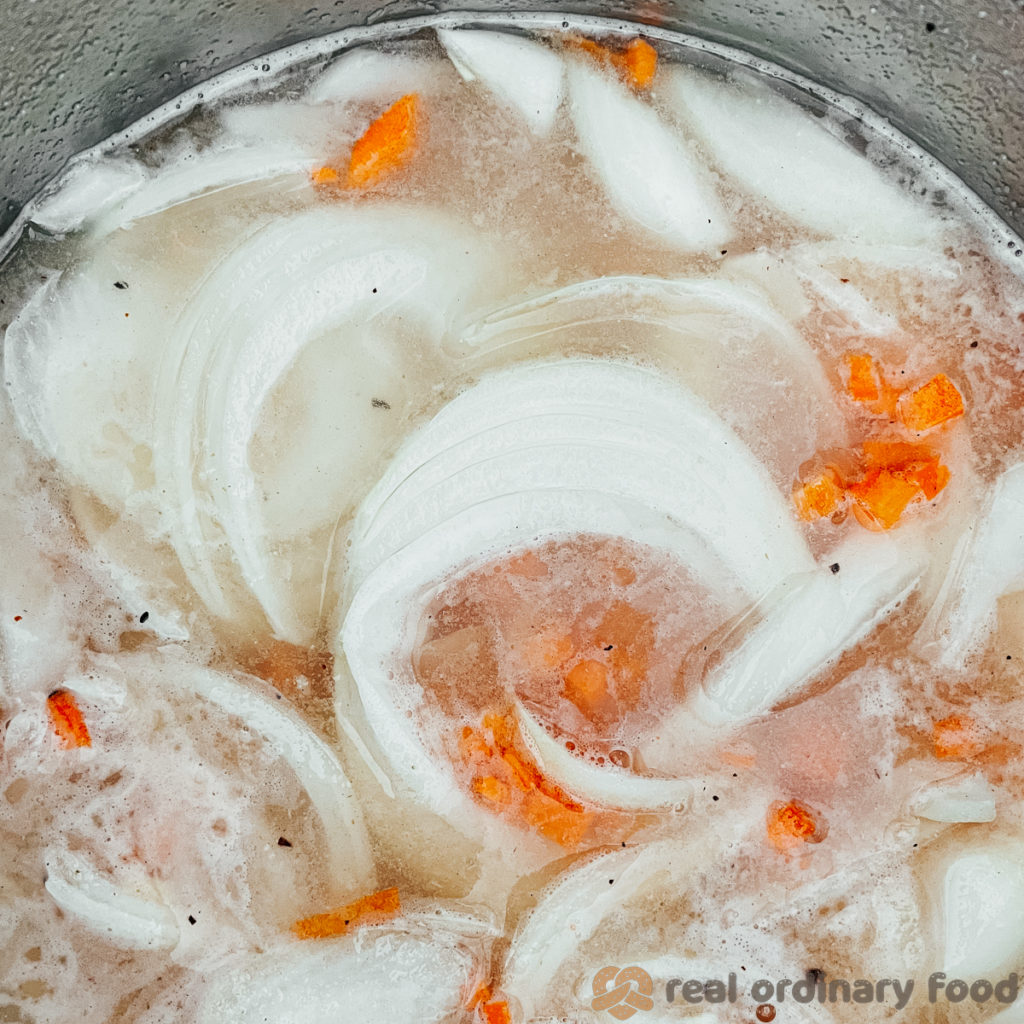 Recipe Card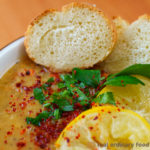 Oil-Free Turkish Lentil Soup (Instant Pot or Slow Cooker)
This vegan dump-and-go red lentil soup is one of my mom's favourites. It's convenient, and the Turkish spices are so flavourful, you won't miss the extra fat.
Print Recipe
Ingredients
Soup
½

cup

red lentils

100g

¼

okara from 1 batch of Homemade Soy Milk *optional; see Note 1

1

medium onion, sliced

200g

1

medium carrot, diced

90g

1

small potato, diced

70g

1

tsp

ground cumin

1

tsp

urfa biber + more to taste; see Note 2 for substitutions

1

tsp

salt

6g

3

cups

water

720g

2

tbsp

lemon juice

from ½ lemon
Garnishes (optional)
pul biber or red pepper flakes

fresh parsley

fresh mint or dried mint

lemon slices
Instructions
Add red lentils, okara, onion, carrot, potato, cumin, urfa biber, salt, and water to the inner pot of the Instant Pot or slow cooker.

For Instant Pot: use Pressure Cook setting on High mode for 15 minutes, followed by a full natural release (15–20 minutes).

For slow cooker: slow cook on high for 4 hours or low for 8 hours.

After cooking, stir in lemon juice. Check the consistency and add more water if you'd like a thinner soup.
Nutrition
SEND FOOD PICS 📸
Tag @earthtoveg or leave a comment below if you tried this recipe. It makes my day. 😊
Recipe Notes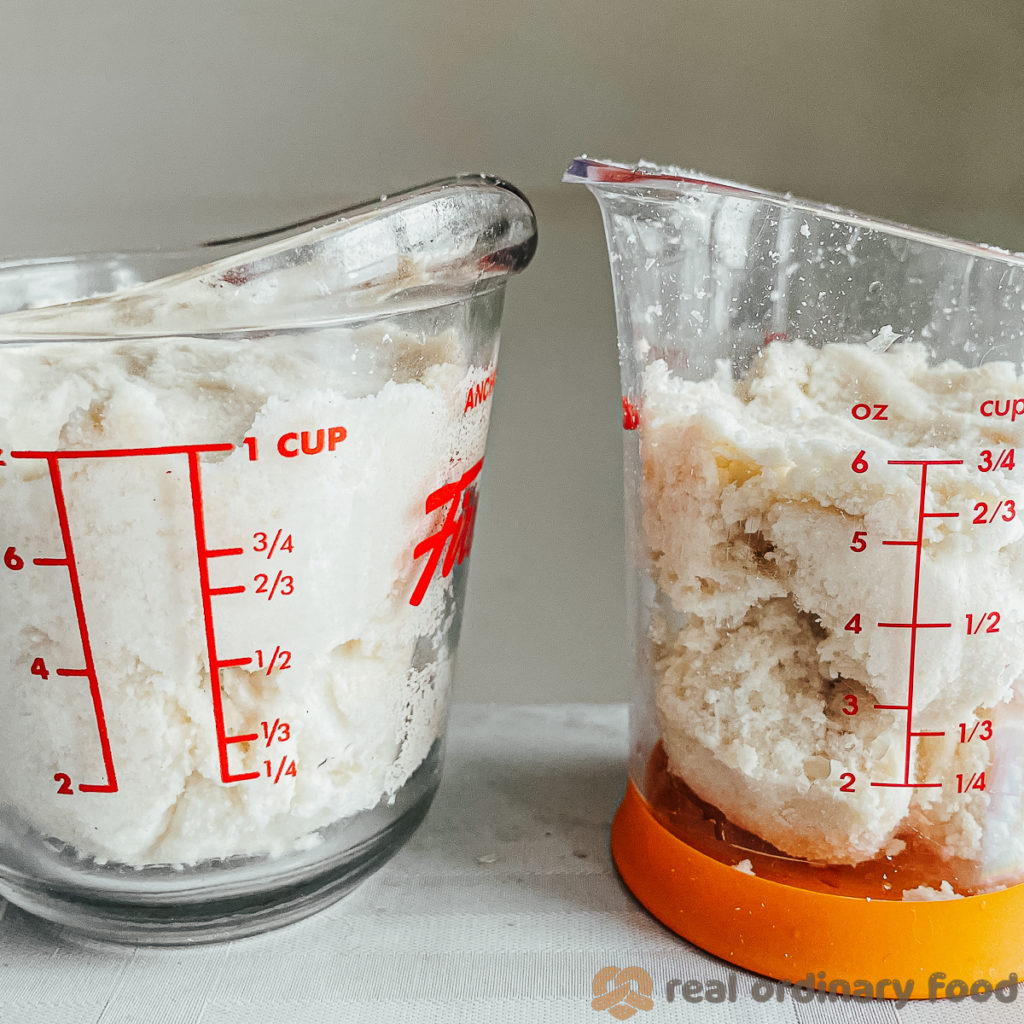 What the heck is okara?! This is the leftover solid sediment from making your own soy milk. It contains quite a bit of nutrients, including protein, so rather than throwing it out I've been experimenting with adding it to recipes. It does have a rather distinct "soy" flavour and can be quite gritty, so it doesn't always work in recipes, but luckily it does well in this red lentil soup, where you won't taste it at all.

If you're wondering why I don't provide a cup or weight measurement for the okara, it's because—depending on how tightly you strain your soy milk—the amount of water in the okara will be different, which affects its measurement. So in the recipe, when I say "1/4 okara," I mean 1/4 of the total okara you strain from making a full batch of my Homemade Soy Milk recipe. It's around 1/3 cup (70g) for me.
Be sure not to add more than the amount specified, though, otherwise, the grittiness will become noticeable. And obviously, this is an entirely optional ingredient. It's a great way to use up your okara if you have some on hand, but omit it if you don't have any. The flavour and consistency of the soup won't change much either way.

For the urfa biber: you can substitute coarsely cracked black pepper instead, though I would start with 1/2 tsp if you're not a fan of spice because black pepper is hotter than urfa biber.
This soup is wonderful on its own as a light meal. But it can also be paired with a salad or a couple slices of fresh bread, such as this 45-minute soda bread.
Nutrition, Cost, and Emissions Information
Each bowl of Turkish-style red lentil soup is 320 cal, costs $0.57, and releases 273 gCO2e of carbon emissions into the atmosphere.
Calculation for full recipe as written (2 servings):
Feel free to contact me for sources on the nutritional and carbon emissions information presented here. Note that I am not a nutritionist and guidelines on this page are provided for informational purposes only.