Iceland's favourite cake, known as hjónabandssæla, is a sweet oat-and-rhubarb dessert that translates to "happy marriage cake." Packed with sticky rhubarb jam and topped with oat crumble, this cheerful cake is an ode to wedded bliss. Egg-free, dairy-free, and 100% vegan. Perfect for Valentine's Day, or really any day of the year because of how easy it is to make!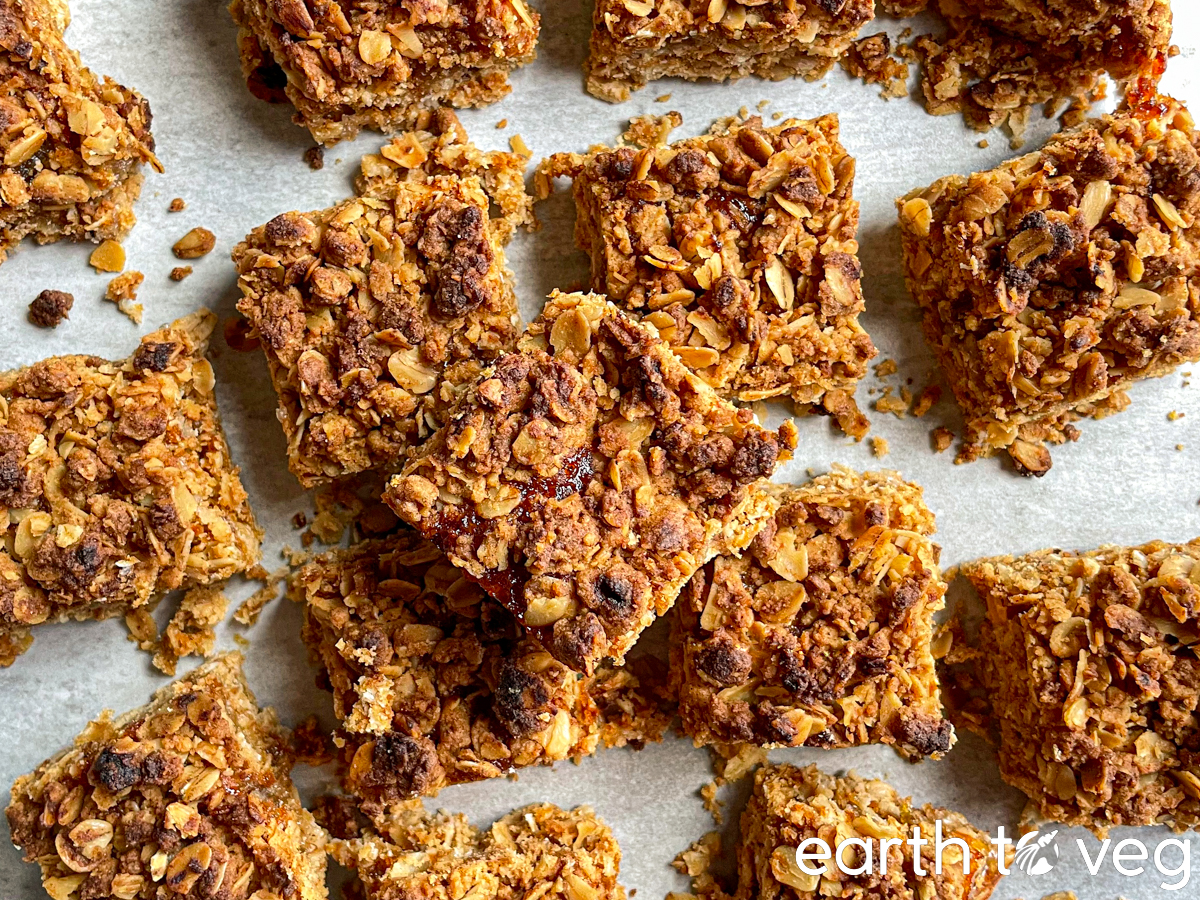 History & Origins
The Icelandic word "hjónaband" means marriage, while "sæla" means happiness, euphoria, joy. So you can probably figure out why the English translation for this Icelandic dessert is happy marriage cake. The reason for the name comes from the fact that the cake is simple to make, and difficult to mess up. It's considered easy enough for beginner cooks, such as newly married brides, to learn.
But hey, this is 2022. Bride or not, it's time for everyone to bake and enjoy these delicious rhubarb squares!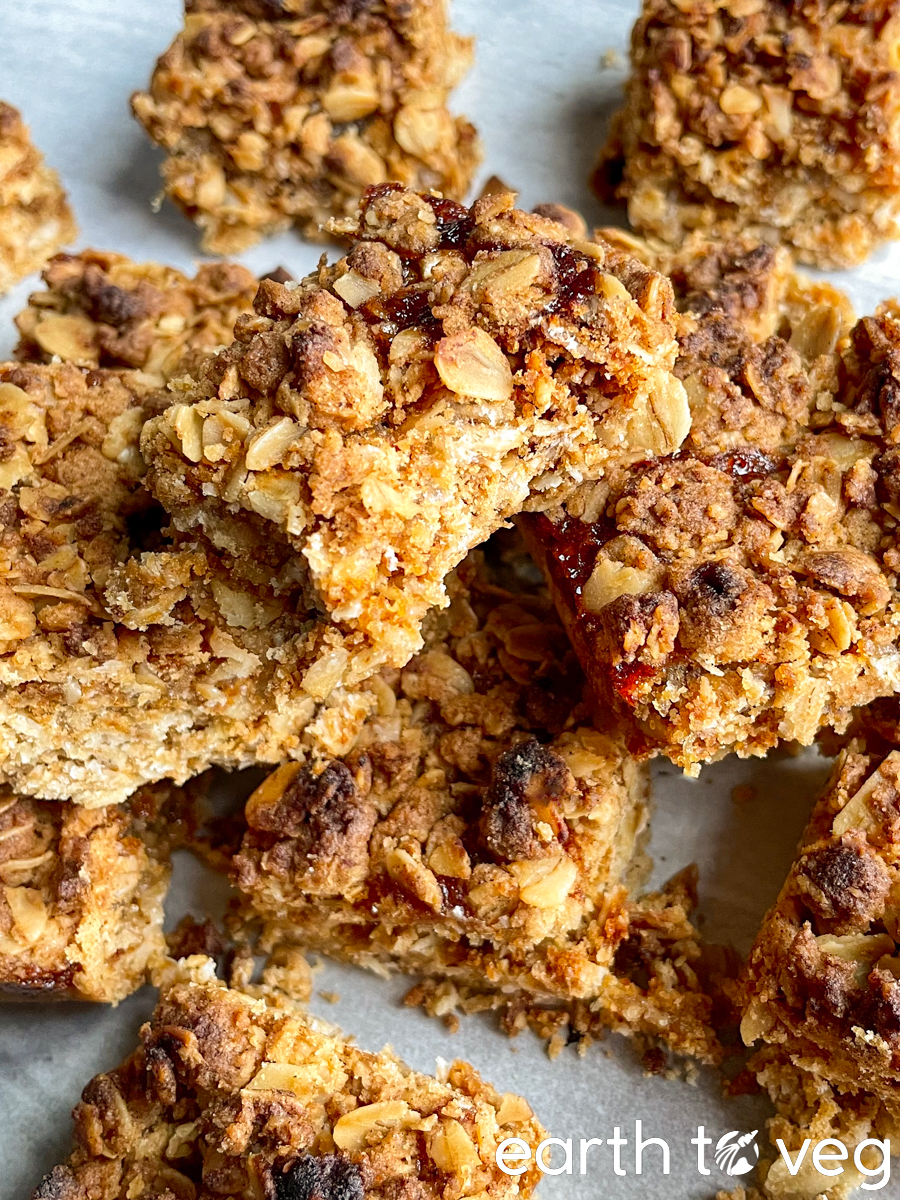 Hjónabandssæla is a derivative of the Linzer torte, a famous Austrian cake made by layering fruit preserves between shortbread pastry. But while the Linzer torte brings to mind elegance and sophistication, the hjónabandssæla is very accessible. These jammy oat squares are almost like a soft granola bar, or a cookie. They're eaten at tea time, with coffee, or served at casual family gatherings.
Experiment Results
There are three accepted ways of making Icelandic marriage cake. The first is to cream together the butter and sugar before adding the other ingredients. The second is to sift together all the dry ingredients, then cut in the butter as if making pastry dough. The third is to melt the butter and then mix it into the dough.
I tried all three methods, and ultimately found that the first method gave the best texture. It resulted in a light and fluffy oat cake, like something between a bar cookie and a rhubarb crumble.
The second method produced similar results, although this hjónabandssæla was more delicate and had a tendency to fall apart in my hand.
The third method resulted in a very dense cake—still tasty, don't get me wrong, but a little doughy—which was texturally inferior to the other two batches of hjónabandssæla.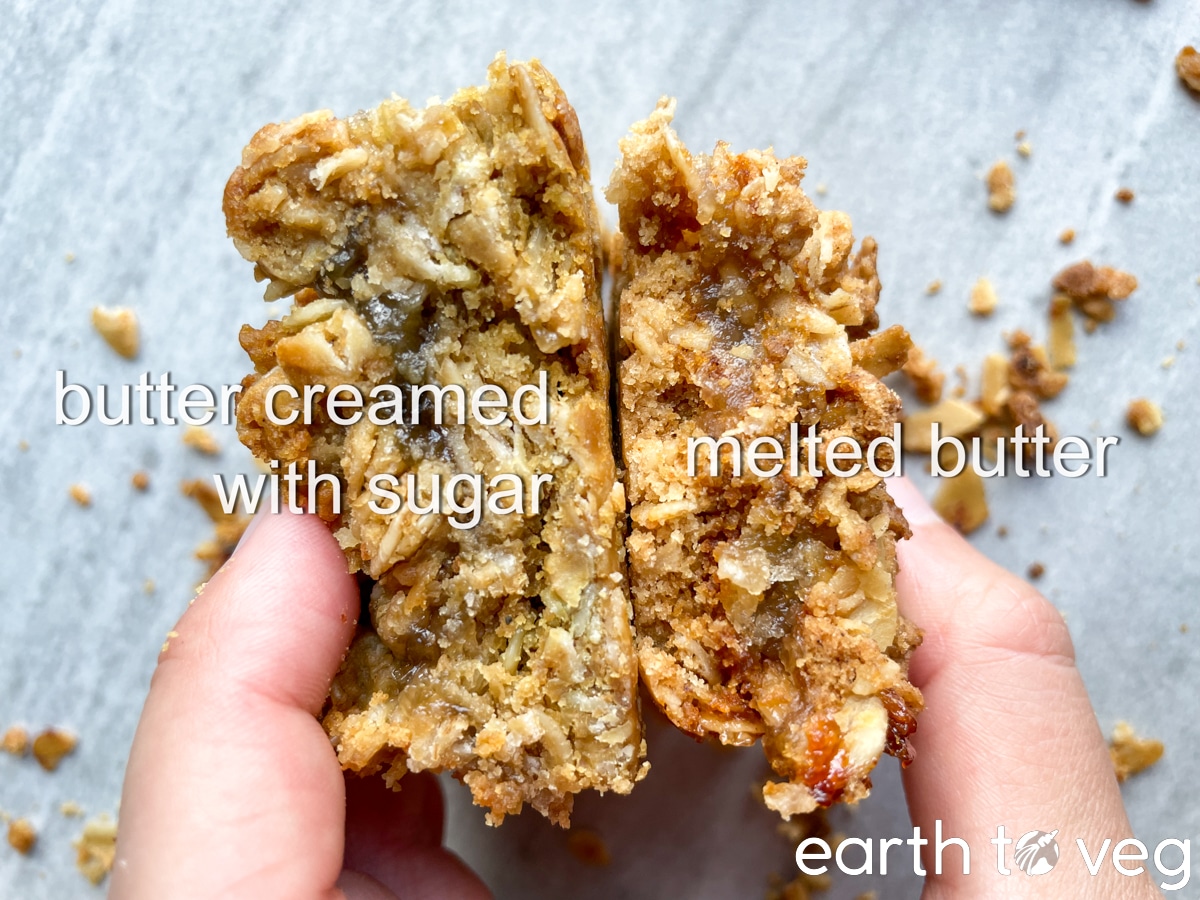 What You'll Need
Typically, hjónabandssæla ingredients include egg. However, this is a vegan version of the traditional cake, and I found that omitting the eggs didn't impact flavour. So here's all the ingredients you'll need to make a dairy-free Icelandic marriage cake:
Rhubarb jam: The key ingredient! (You can also use rhubarb butter.)
Brown sugar: Adds a deliciously caramelized flavour! Don't sweat it, though—white granulated sugar will also do fine in a pinch.
Vegan butter or margarine: I've made this cake using everything from the cheapo Becel tub margarines to realistic vegan butters like the Earth Balance Vegan Buttery Sticks. They all work pretty well, but I prefer using "vegan butter" over margarine because they cream better and result in a lighter texture.
Oats: After rhubarb, oats are the most important defining feature of an Icelandic hjónabandssæla cake.
All purpose flour: The flour you use doesn't matter too much—you can even use pastry flour or bread flour (although I find the ones made with pastry flour are very delicate and fall apart easily). Or you can sub out half of the flour for whole wheat flour.
Baking powder
Baking soda
Salt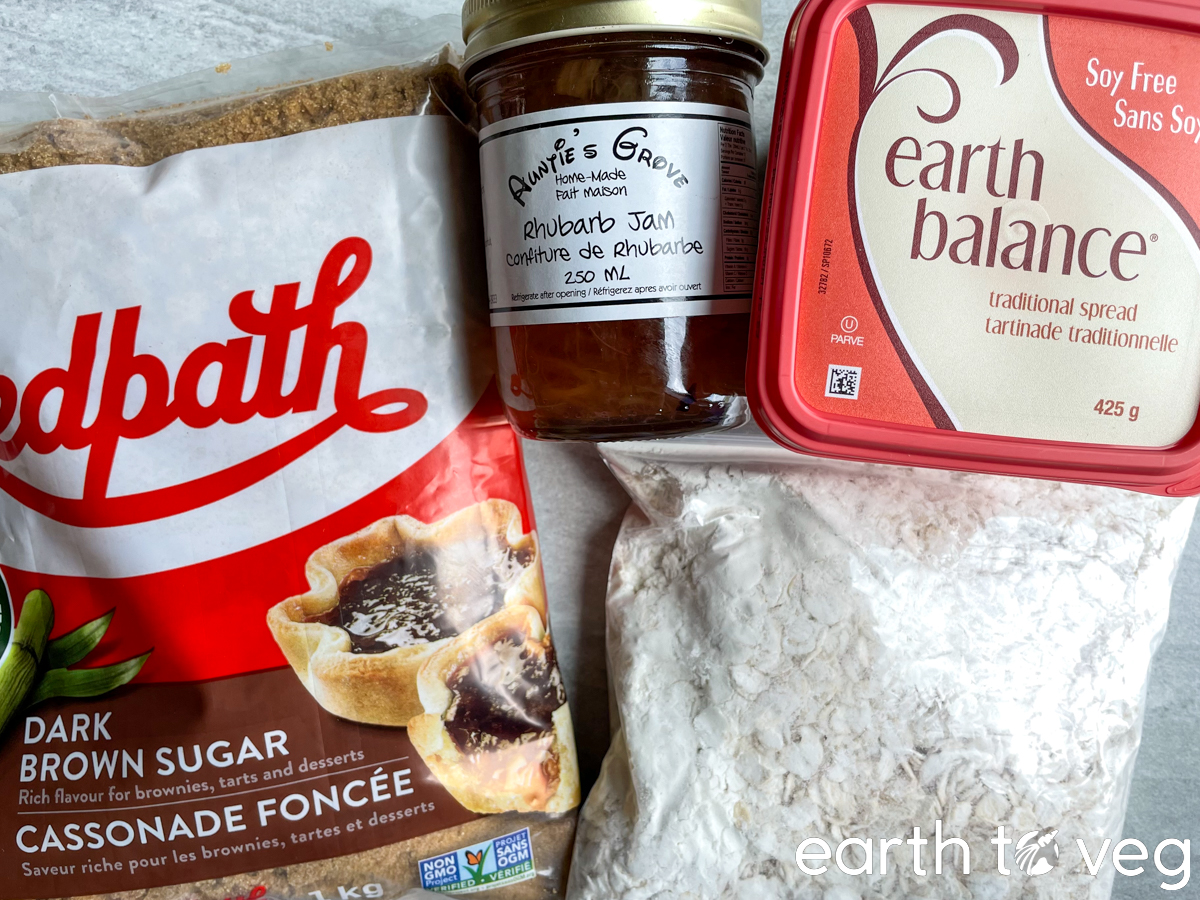 Step-by-Step Process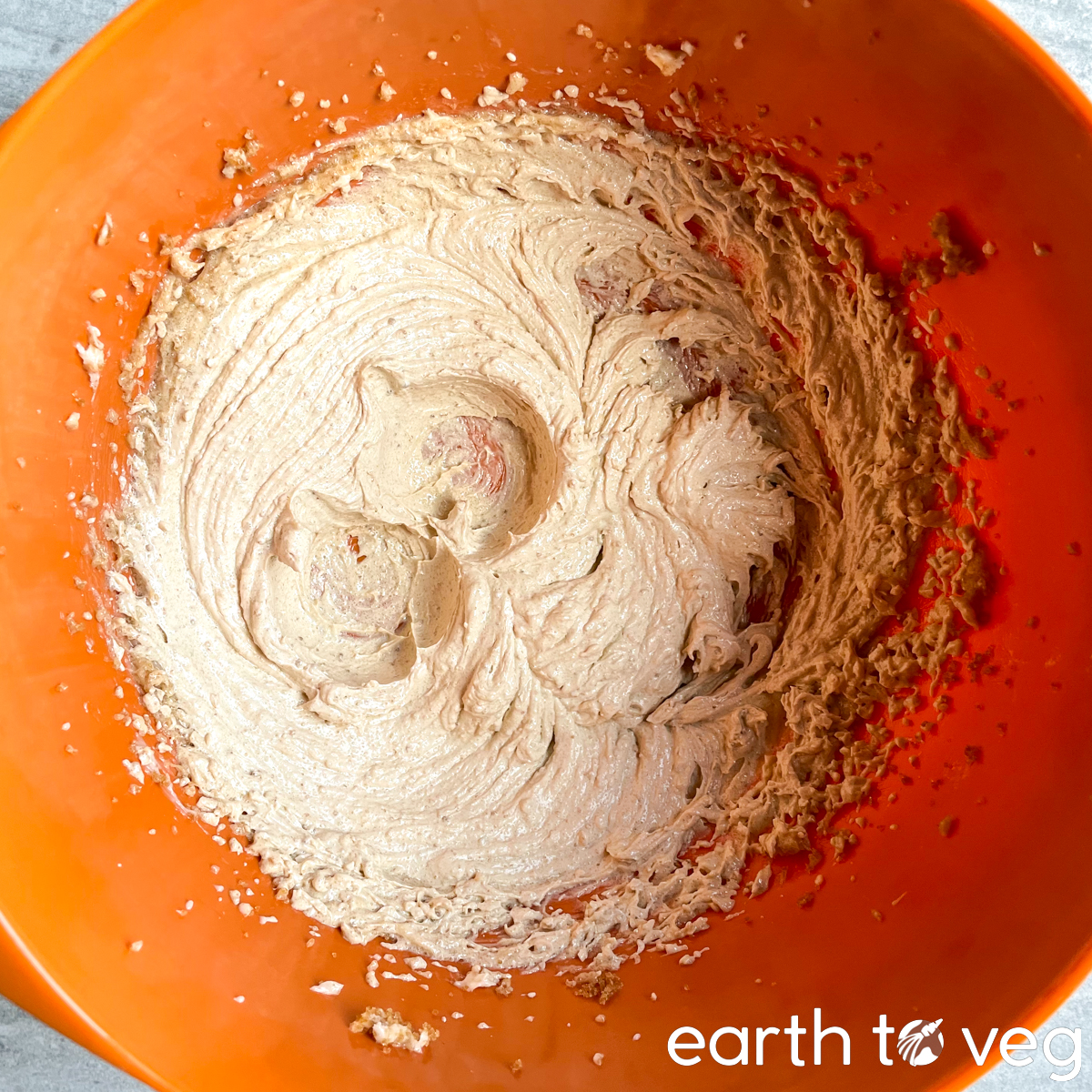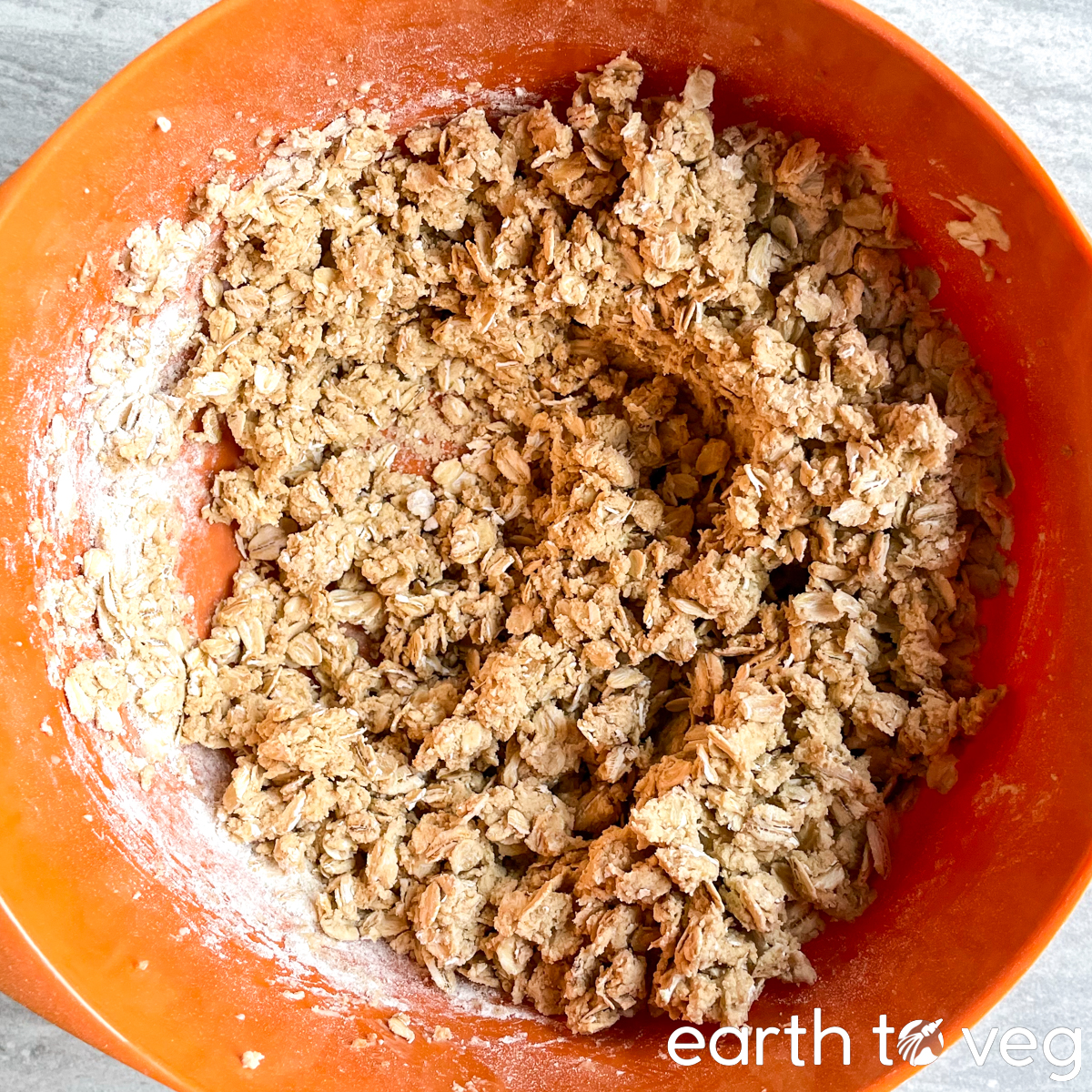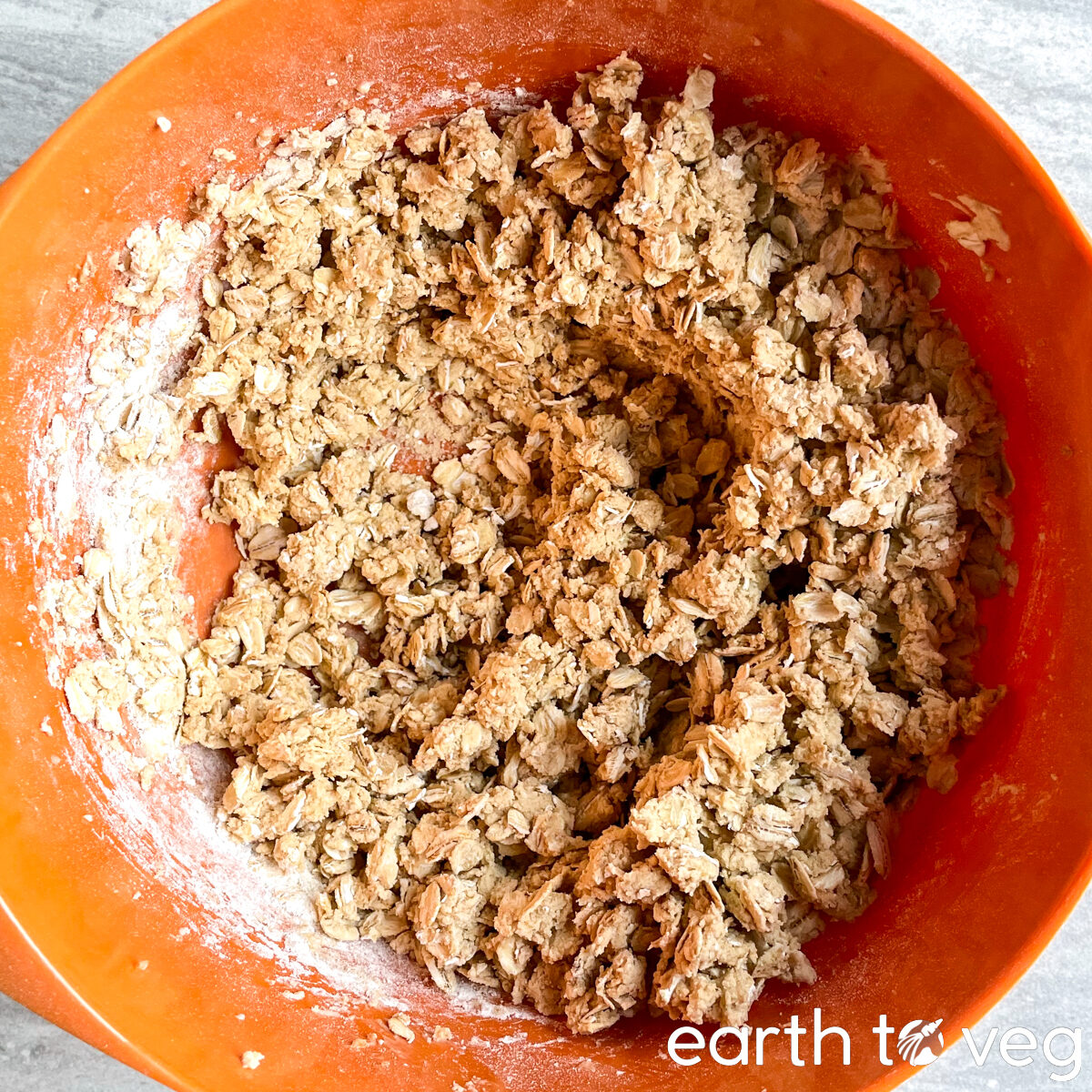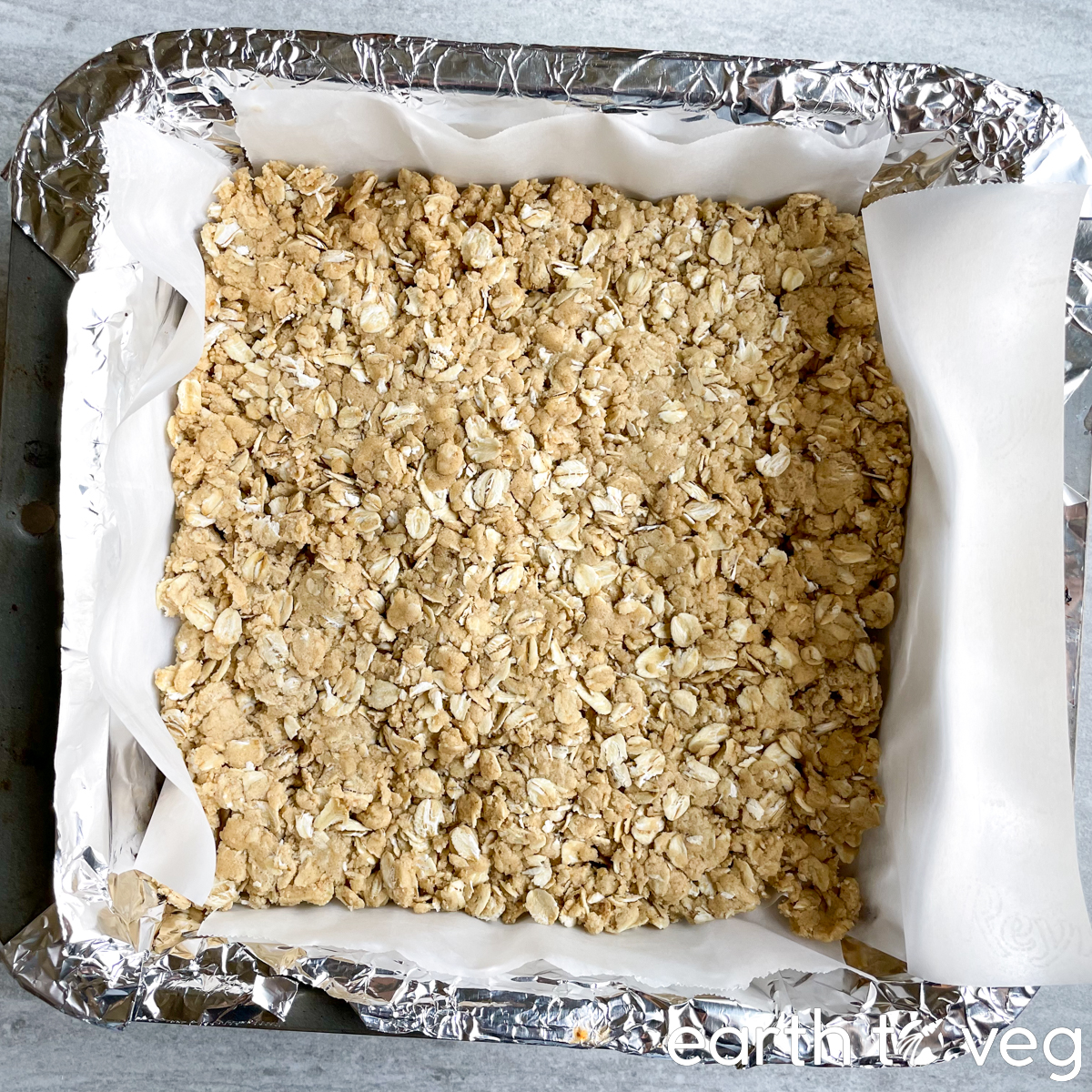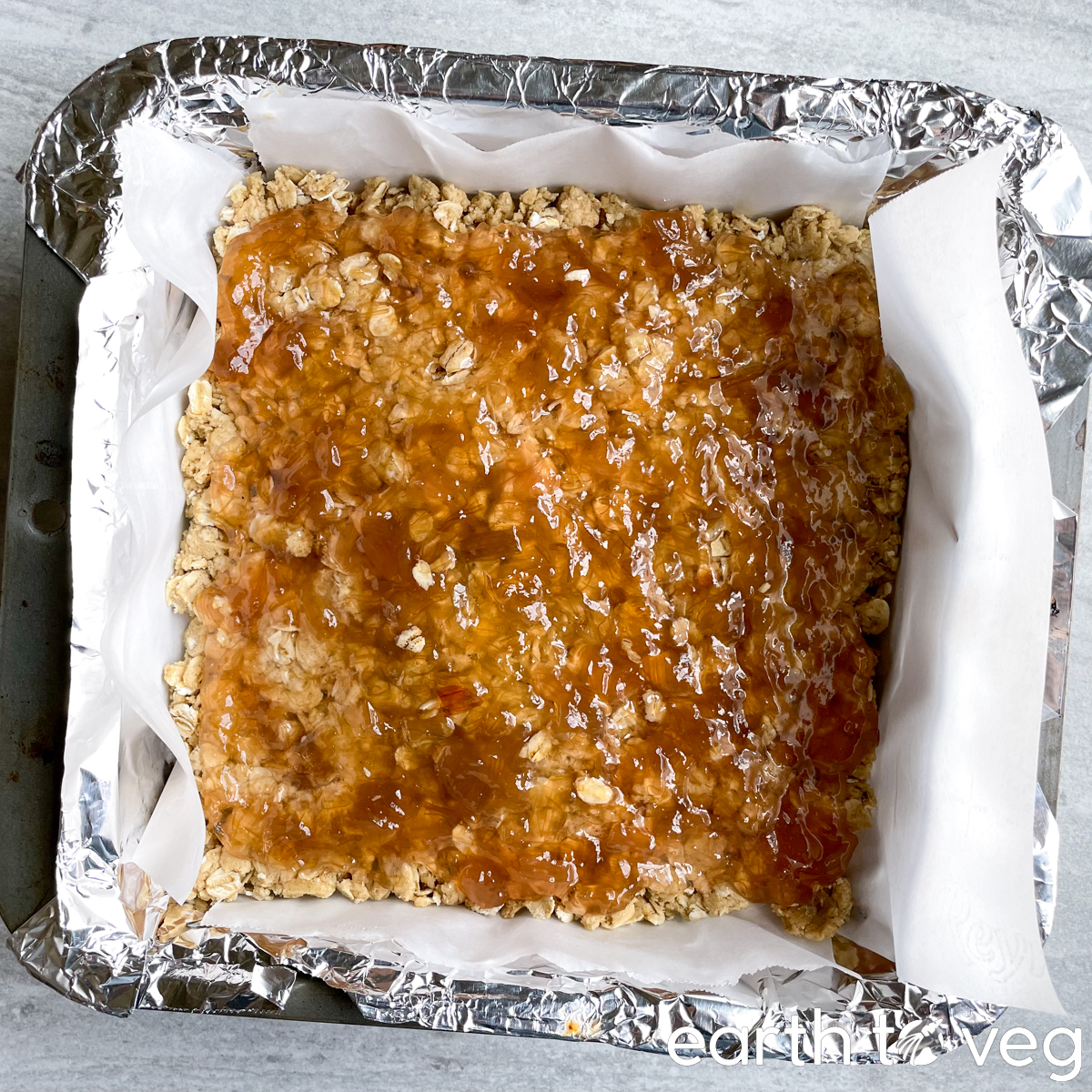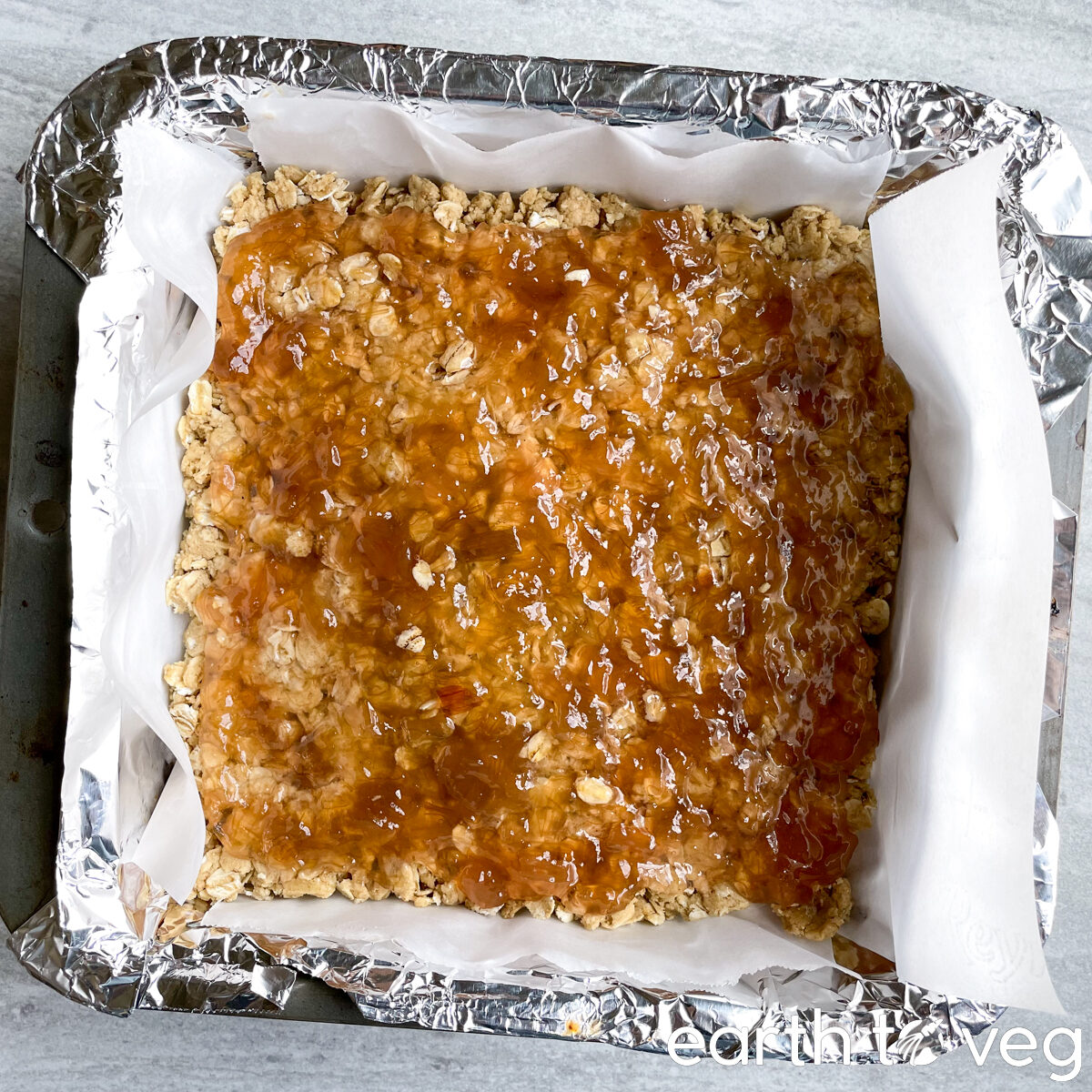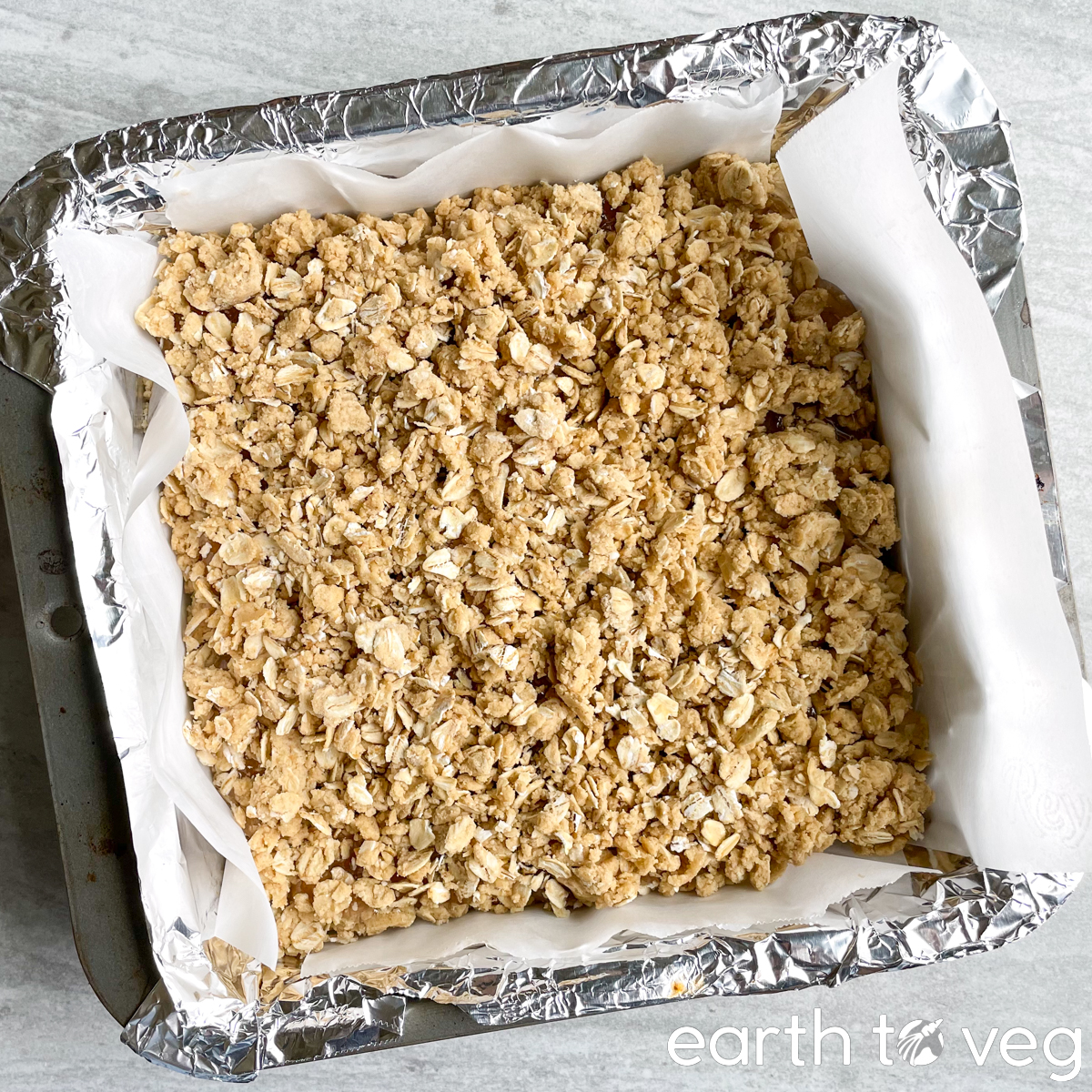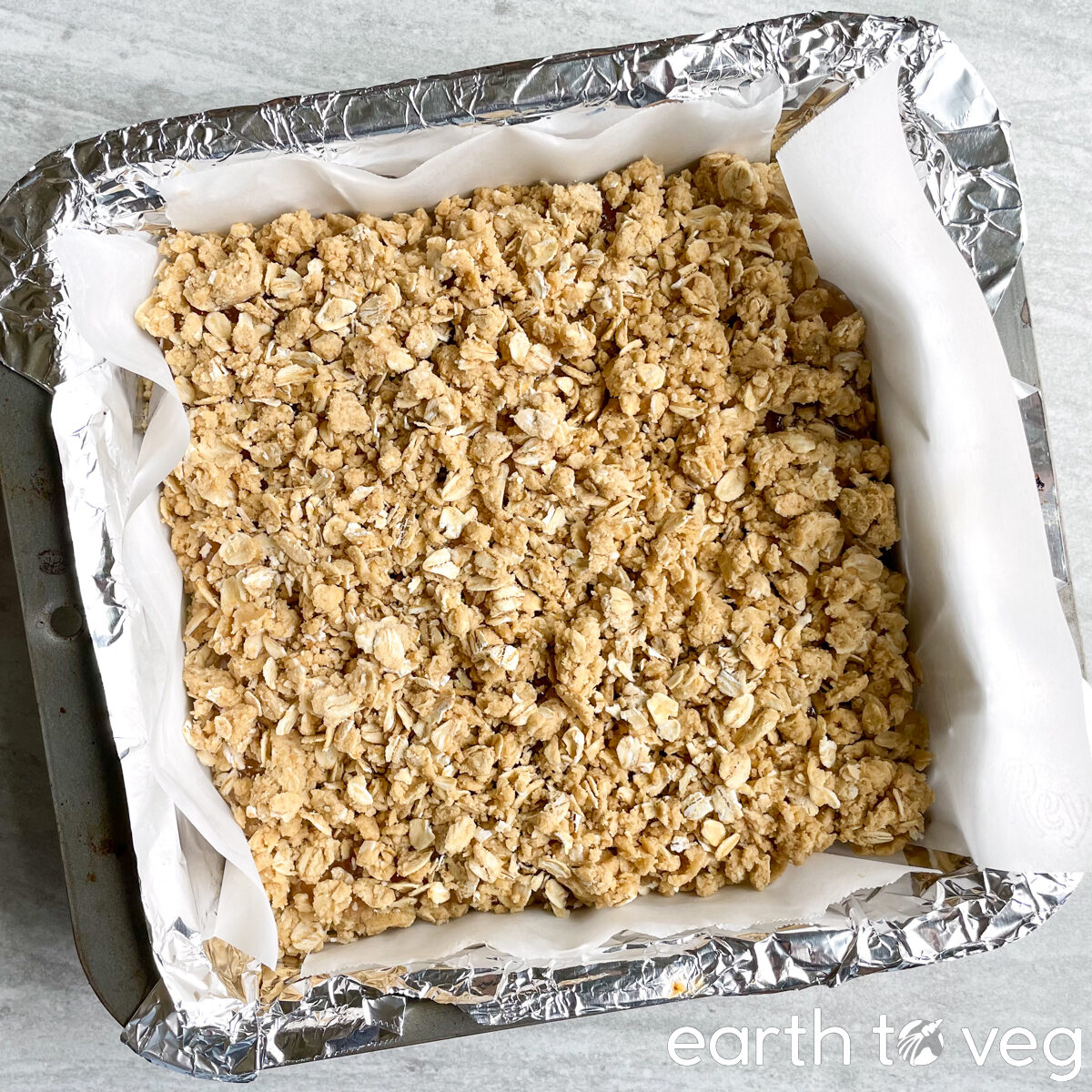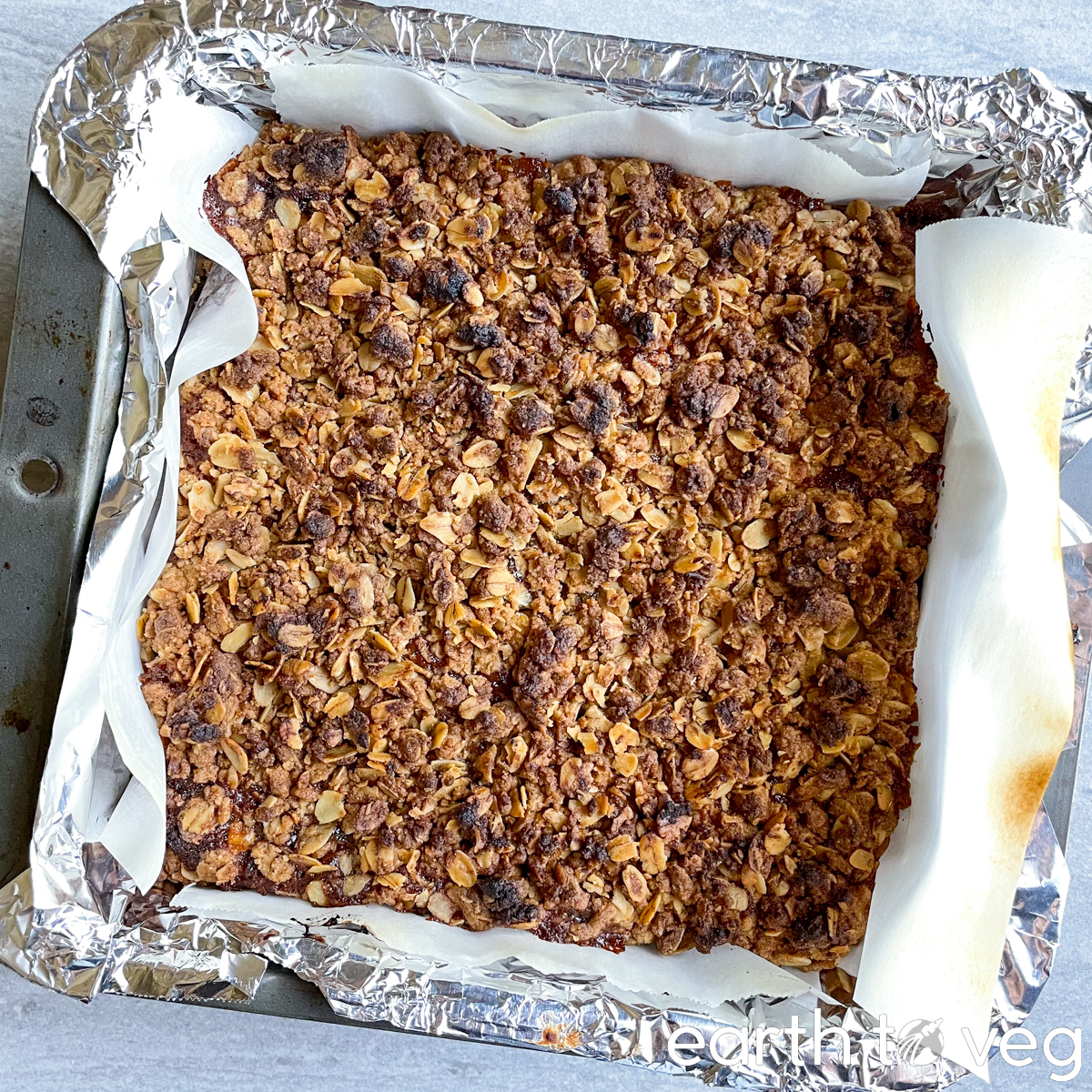 Make Ahead & Storage Tips
Before baking: You can make an easy "cake mix" by adding all the ingredients except sugar, butter, and rhubarb jam to a ziploc bag. When ready to bake, simply cream together the sugar and butter, then mix in the contents of the ziploc. Top with rhubarb jam and bake. This saves you some time in gathering the ingredients. I've prepared several of these bags so that I can grab one and make rhubarb cake conveniently!
After baking: Store cooled and sliced hjónabandssæla in an airtight container for up to five days at room temperature. For longer storage, wrap tightly and freeze for up to six months.
What to Serve with Hjónabandssæla
Icelandic marriage cake is traditionally served with coffee.
It is also consumed for breakfast or brunch with a glass of milk.
Or top hjónabandssæla with some coconut whipped cream for an even more decadent treat.
Recipe Card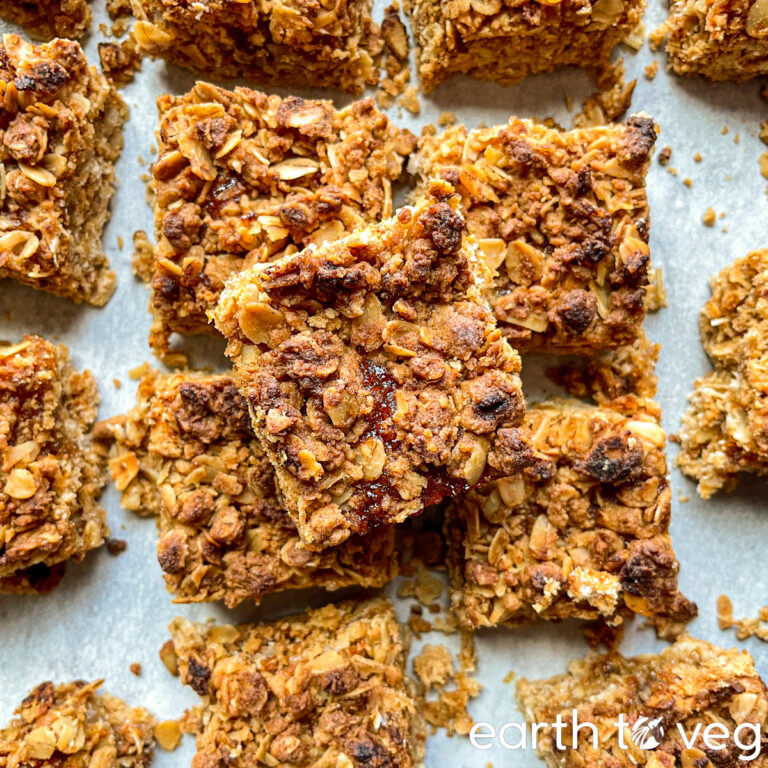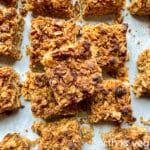 Icelandic Rhubarb Cake (Hjónabandssæla)
Hjónabandssæla means "happy marriage" in Icelandic. Packed with sticky rhubarb jam and topped with oat crumble, this cheerful cake is an ode to wedded bliss.
Print Recipe
Ingredients
½

cup

brown sugar

100g

½

cup

vegan butter or margarine

115g

1½

cup

rolled oats

150g

1

cup

all purpose flour

130g *can sub with pastry flour

1

tsp

baking powder

4g

½

tsp

baking soda

3g

pinch

of salt

1g

½

cup

rhubarb jam

170g
Instructions
Cream together 1/2 cup brown sugar and 1/2 cup margarine using an electric mixer until fluffy (around 1 minute on high speed).

To the creamed ingredients, add 1½ cup oats, 1 cup flour, 1 tsp baking powder, 1/2 tsp baking soda, and a pinch of salt. Mix on low speed to combine.

Transfer roughly two-thirds (350g) of the mixture to a 9-inch square baking pan. (You can eyeball it; no need to be precise.) Gently press it into an even layer that covers the bottom of the pan.

Spread the 1/2 cup of rhubarb jam over top of the oat mixture.

Sprinkle the remaining oat mixture over to lightly cover the jam.

Bake for 40 minutes at 325 °F.

Cool fully before slicing into squares. Enjoy!!
Nutrition
Did you make this recipe? Please consider leaving a rating and comment below to let me know how it went.
You can also take a picture and tag me on Instagram @earthtoveg #earthtoveg, I will shout you out in my Stories!
Nutrition, Cost, and Emissions Information
One entire pan of hjónabandssæla costs $3.47. Assuming you slice it into 16 pieces, each slice contains 134 cal and releases 102 gCO2e of carbon emissions into the atmosphere.
To reach the global Paris Agreement emissions target, it's recommended to limit daily carbon emissions from food to 3,050 kgCO2e/day per person.
Nutrition data is provided by Cronometer (click the link at the bottom of the nutrition label to learn more). Feel free to contact me for sources on the cost and carbon emissions information presented here. I am not a nutritionist and guidelines on this page are provided for informational purposes only.