Shichimi tōgarashi (七味唐辛子) is a blend of seven or more spices popular in Japanese cooking. It's quickly become one of my favourite spice discoveries and I'm constantly experimenting with adding it to different recipes, which is how these shichimi togarashi seasoned potatoes were born!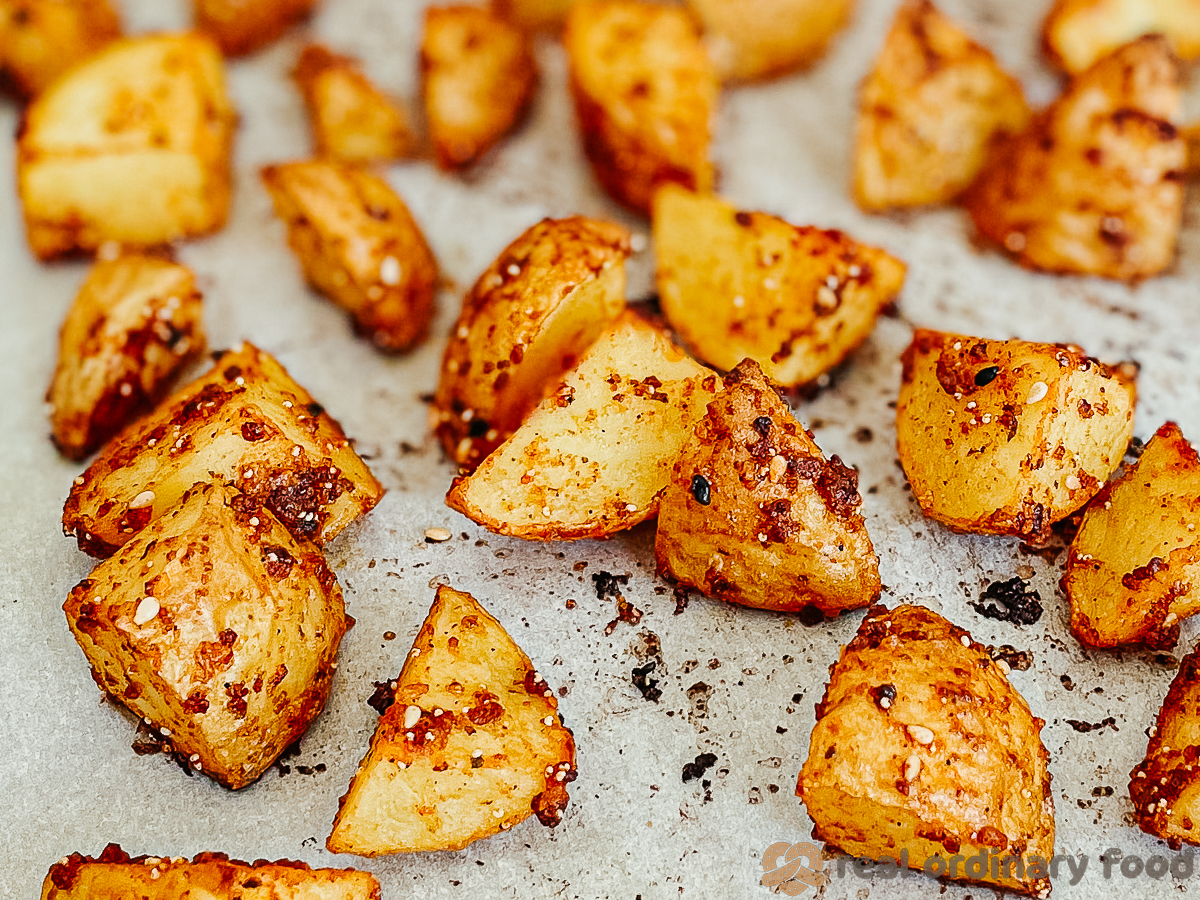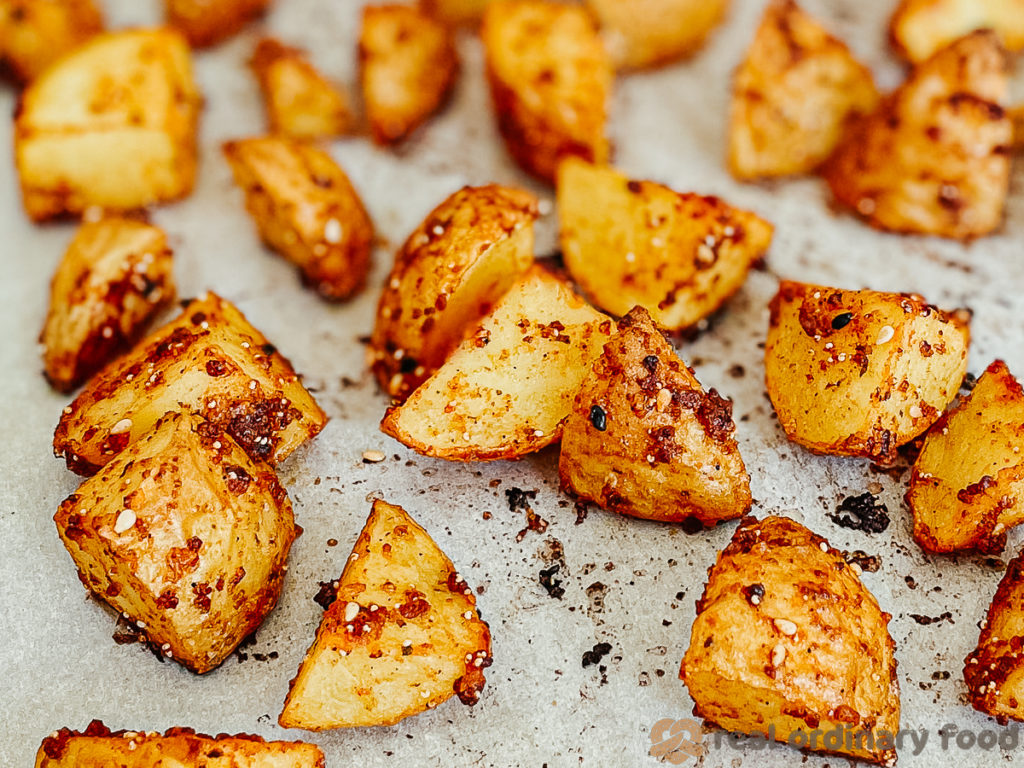 Step-By-Step Process
How to Serve
Enjoy these shichimi togarashi potatoes as a side for pan-fried tofu over rice, lentil miso soup, Thai curry, or any other main course. Also great as a snack on their own.
Where to Find Shichimi Togarashi
I get my shichimi togarashi blend from Silk Road Spice Merchant which delivers to Canada and the US. Don't buy too much at once, because the flavour only keeps for half a year at best. Although I have to say, my 80g bag is disappearing rapidly.
I'm also planning to do a whole bunch of recipe posts highlighting this ingredient for those of you trying to find ways to use it. Keep an eye out for more vegan shichimi togarashi recipes in the coming months!
Recipe Card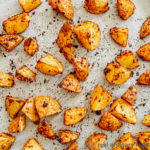 Shichimi Togarashi Roasted Potatoes
This roasted potato side dish pairs well with any meal and is an easy way to incorporate shichimi togarashi's savoury, spicy flavour into everyday cooking.
Print Recipe
Ingredients
1

tbsp

grapeseed oil

12g *can sub with sunflower oil, or other high-smoke point cooking oil

1

lb

potatoes

454g; approx 3–4 medium potatoes

1

tsp

salt or 1½ tsp kosher salt

6g

1

tbsp

shichimi togarashi

5g
Instructions
Wash and scrub the potatoes (peeling is optional). Cut into 1 to 1½-inch pieces.

Add potato pieces into a bowl, followed by salt, shichimi togarashi, and oil. Toss to coat evenly.

Roast at 400 °F for 20–25 minutes or until lightly browned.
Nutrition
Recipe Notes
I use an oven thermometer to verify the baking temperatures in my recipes. Many ovens tend to run cooler than their stated temperature, so the roasting time stated is just a guideline and you should use your own judgment towards the end of roasting to get the potatoes to a colour you like.
Did you make this recipe? Please consider leaving a rating and comment below to let me know how it went.
You can also take a picture and tag me on Instagram @earthtoveg #earthtoveg, I will shout you out in my Stories!
Nutrition, Cost, and Emissions Information
Each serving of shichimi togarashi potatoes is 236 cal, costs $0.52, and releases 305 gCO2e of carbon emissions into the atmosphere.
To reach the global Paris Agreement emissions target, it's recommended to limit daily carbon emissions from food to 3,050 kgCO2e/day per person.
Nutrition data is provided by Cronometer (click the link at the bottom of the nutrition label to learn more). Feel free to contact me for sources on the cost and carbon emissions information presented here. I am not a nutritionist and guidelines on this page are provided for informational purposes only.