What You'll Need
This one-pot pasta recipe uses three basic pantry ingredients: dried pasta, water, and pesto. The variety of pasta can be anything: I've used everything from angel hair to rigatoni to bowtie pasta. The only varieties I would not recommend are very small pasta shapes, like orzo or tempestina.
I like to add some fresh veggies too—broccoli and spinach are great choices. I prep the veggies while bringing the pasta water to a boil.
Pesto already has a good amount of plant nutrients, usually in the form of herbs or another flavourful ingredient like sun-dried tomatoes, but if you add some veggies with the pesto, like I do with spinach in this recipe, you're set for a pretty healthy meal!
Pesto Ideas
You are more than welcome to use a storebought pesto for this recipe. However, vegans should note that most storebought brands contain dairy so make sure to check the ingredients before buying. Two vegan varieties that I like are Sunflower Kitchen Basil Pesto and Martelli's Arugula Pesto.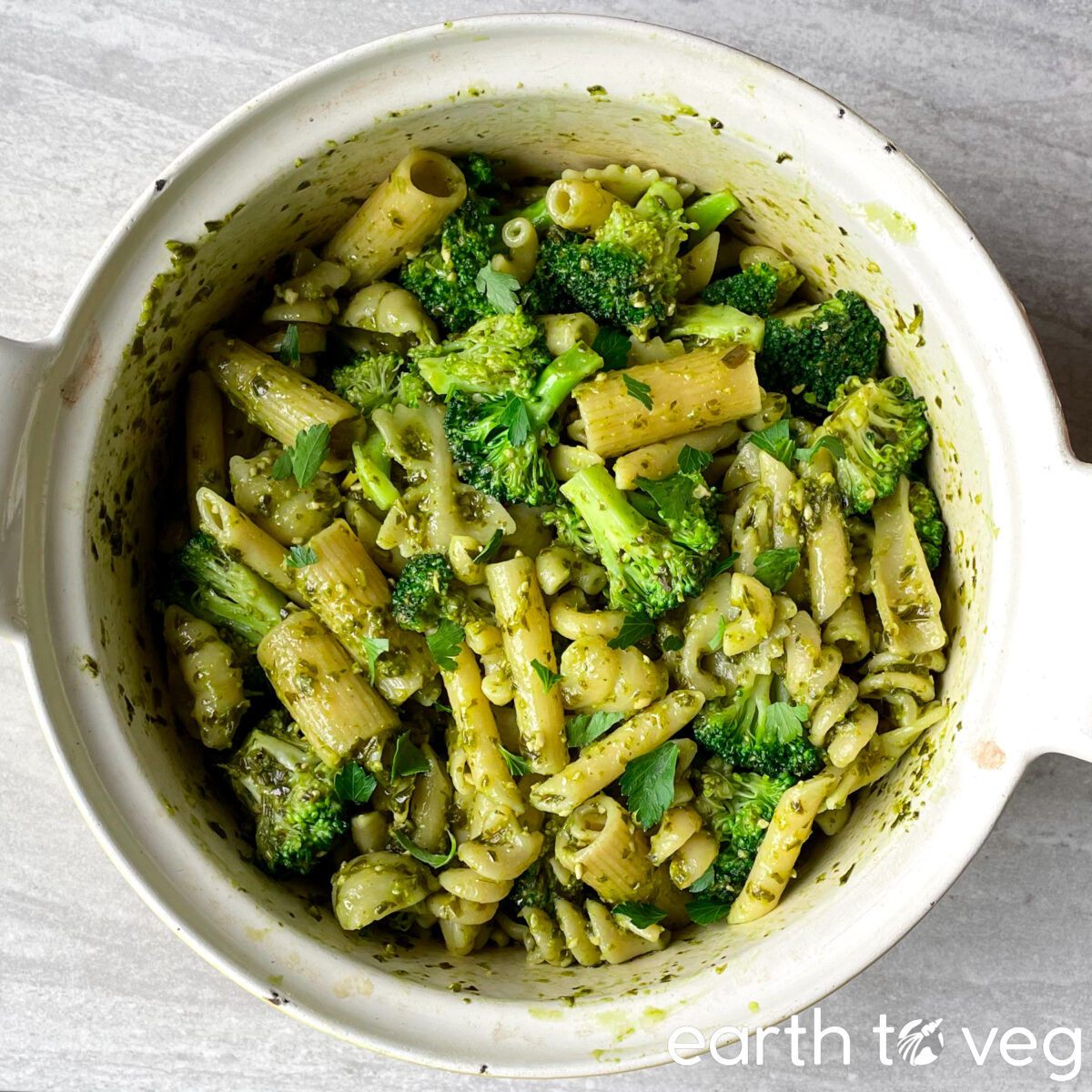 I love making pesto at home, personally, because there's endless variation, so the same pesto pasta never gets boring. Here's a couple of recipes I love that are easy to whip up:
More Healthy Green Recipes
And check out this collection of Easy One Pot Vegan Meals for more quick recipes.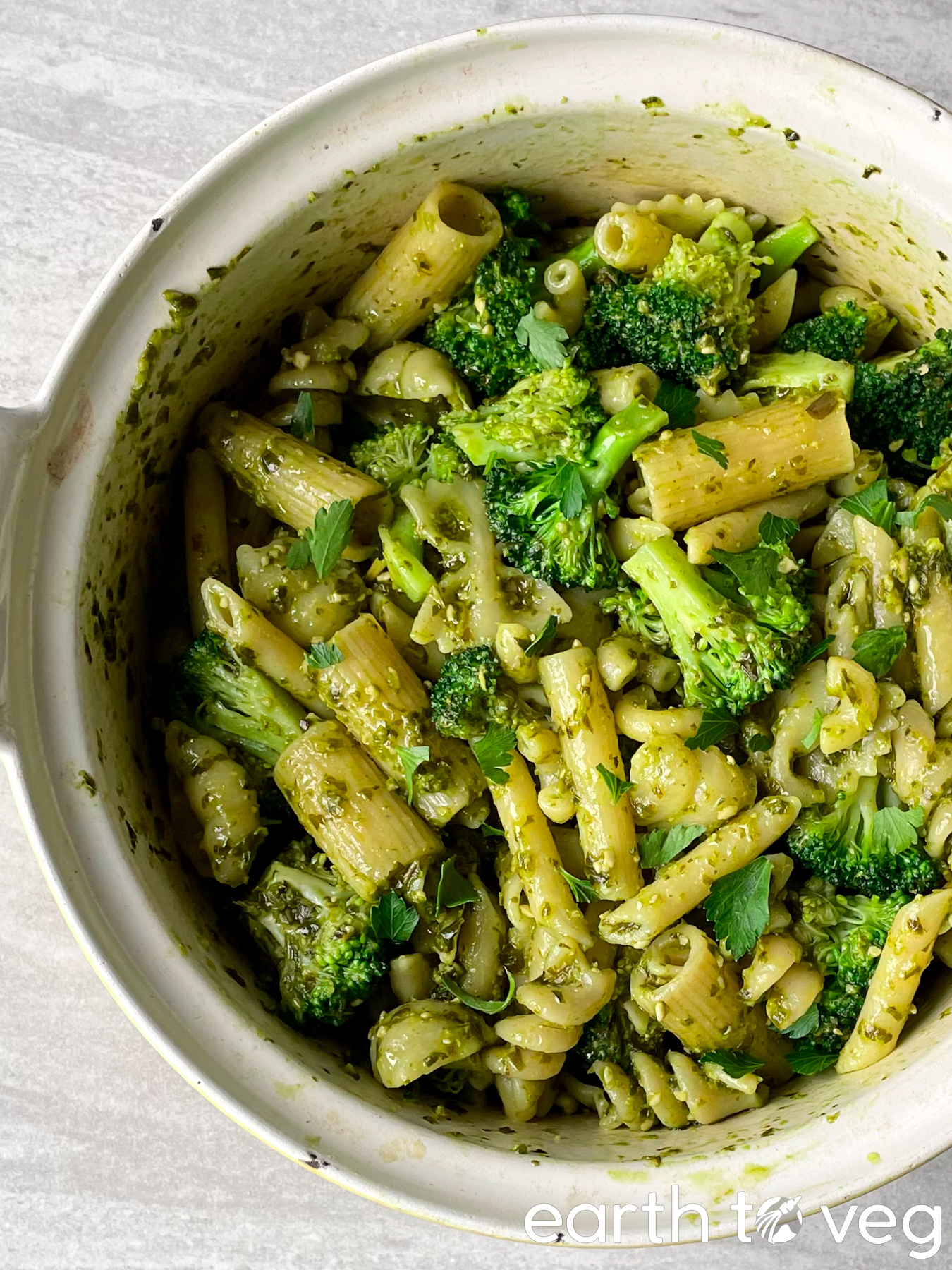 Recipe Card